---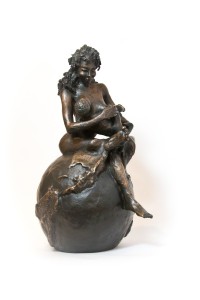 Presentation of the bronze sculptor : Sonia Modock
Sonia Modock was born in 1964 in Montpellier in the south of France. She comes from a family of artists spanning three continents. Her education was based on dance, poetry, arts and sculpture, a real base for her creativity.
She has exhibited her works in France at the 'Murs ont la parole' gallery at Aigues Mortes, at the 'Vladimir Rustinoff' gallery of Joel Guyot in St Paul de Vence and participated at Europart Palexpo Geneva 2004.
Sonia Modock continues to develop her work to highlight expression, interactivity, emptiness and fullness, balance and unbalance and stiil light.
She currently exhibits at Barcelone, in the Angelica Guevara gallery and at the antiques forum Paseo de Garcia .
Artiste and bronze sculpture
She first began her dance career at the age of two and a half and she continued performing on stage until the age of 36.
She developed different dance styles including classical, modern, jazz, traditional Cuban and south Indian.
When she was 20, although she had plans to study art at the Beaux Arts at Montpellier, she was taken on by a dance company, so, because of her young age she decided to postpone her studies until later. However to keep in touch with the art world, she took a 2 year course in the History of Art at the faculty of Art in Montpellier.
To further her professional dance career she passed 2 specialised sports courses in anatomy and sports science. She has been teaching for 12 years.
In 2002 a tragic car accident took her son FELIX and turned her life upside down.
From now on, there was no question of her being able to teach her students; even less put on performances or dance shows. Time to reflect and rebuild her life.
---
Overview sculptures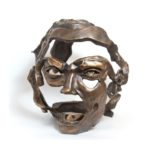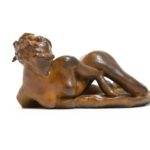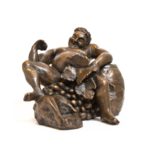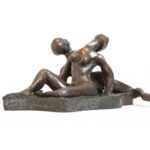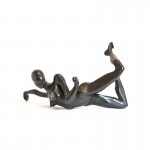 Discover all collection
---
Arts and bronze sculpture
That's how she comes back to her first love: Art. With encouragement from GUILLHEM DE VITOT, a stone-cutter trained at the famous French school of batiseurs de cathédrale 'le Compagnonnage', also registered at the 'Maisons des Artistes', his career has a renowned reputation in Europe and Asia where his amazing works are displayed. Today he teaches at the state school of French sculpture. At his side Sonia Modock develops modelling and stone cutting skills.
She searched the depths of her being for inspiration and this results in her first series of bronzes 'Mother and Child' made up of 8 statues which correspond to the 8 years spent with her son.
It was essential for her to seize the chance to make the most of working with bronze to express emotion, the lost chance, movement, rigidity, bodies at rest.
Like lace made of stone, letting light spread through to the heart of sacred places, Sonia transforms the materials, giving life and light.
In the 'interactive' she gives spectators (viewers) the playful possibility (opportunity) to seek various scenarios. In the 'Empty and the full' a surrealistic contemporary series, it is the vacant (empty) that reveals the full, the bronze becomes light, dynamic and expressive.
---